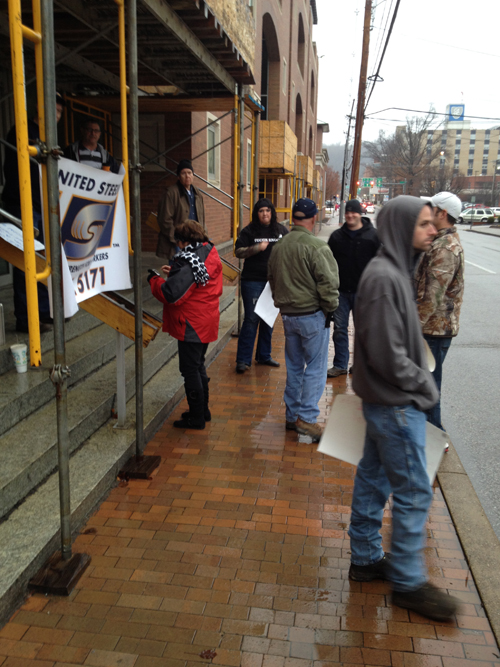 Members of USW Local 5171 in West Virginia are mobilizing to save their jobs by lobbying the state Public Service Commission (PSC) to reduce electricity rates for their employer.

The company, Felman Production LLC, of Letart, W.Va., has shut down production due to high power costs coupled with low prices for their product, silicomanganese, a substance used to improve the durability and strength of steel. Out of 208 USW members at the plant, 155 are currently laid off.

For Local 5171 Vice President Royal Martin, the fight is all about saving good jobs.

"The company has told us that if it doesn't get a better rate, it will have no choice but to shut down," Martin said. "If they get it, they will be able to resume production and recall workers."

Martin led a USW delegation to a Dec. 9 public hearing before the PSC, which has the authority to reduce power rates for high-usage customers under a law passed in 2010.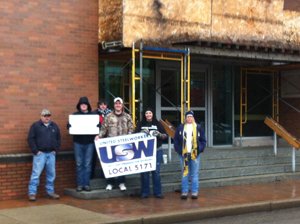 Felman management representatives joined the USW in testifying in favor of the rate cut for the company, which currently spends 20 percent of its production costs on electricity. USW members also held a rally outside the hearing in Charleston, W.Va. The commission is expected to rule by mid-January.

"This company has continued to invest in the plant," said USW District 8 Sub-Director Randall Moore. "They want to keep working."