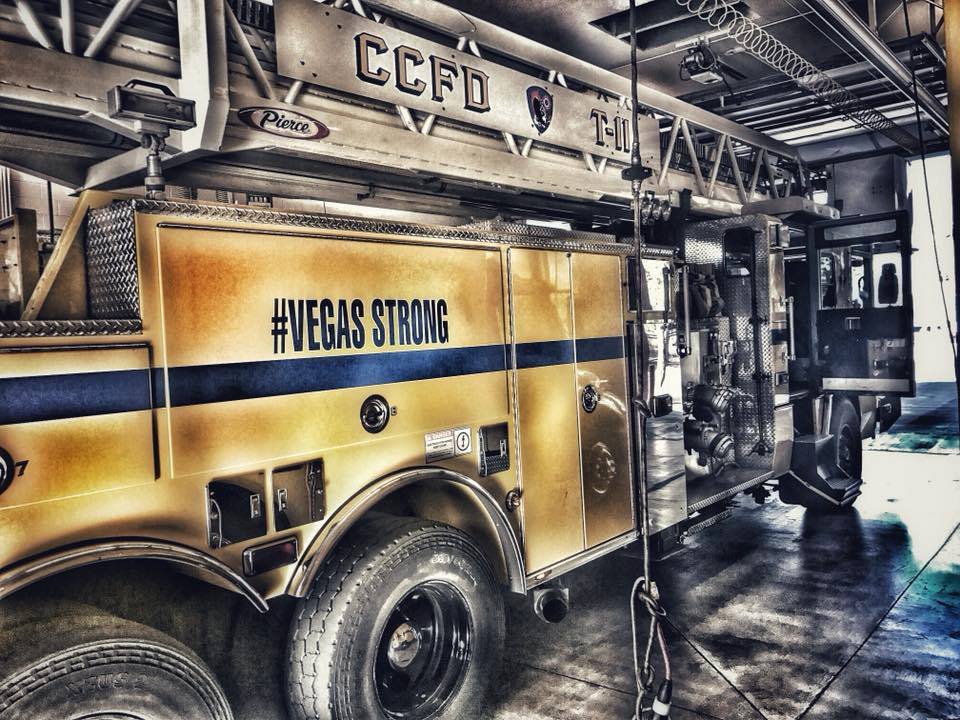 As concertgoers fled the mass shooting at the country music festival outside the Mandalay Bay in Clark County, Nev., at the end of the Las Vegas strip, dozens of off-duty fire fighters attending the concert sprang into action. Twelve were among the wounded by gunfire.
At the same time, more than 150 fire fighters and paramedics from Clark County Local 1908 and surrounding locals rushed to the scene to save lives, treat the wounded and help the survivors.
"Our members–including those attending the concert off duty–reacted as they always do," said IAFF General President Harold Schaitberger. "They put their training to work immediately, without hesitation and without regard for their own safety, making quick and difficult decisions on how best to save lives."
As the news of the unfolding tragedy flashed across the nation, the International Association of Fire Fighters (IAFF) – the union representing more than 310,000 professional fire fighters and paramedics–also took action, reaching out to Clark County Local 1908 and other affiliates in the area to provide assistance.
On Monday morning after the shooting, Patrick Morrison–a retired Virginia fire fighter who heads the health and safety division at the IAFF, was on the phone with affiliates across the country to organize and mobilize experienced teams of peer support counselors and trauma specialists to help members involved in the response to the mass shooting. Within hours, he too was on a plane to Las Vegas.
More ...