Contact: Gary Hubbard, 202-778-4384; 202-256-8125; ghubbard@usw.org

Pittsburgh, PA (Oct. 29) – The following statement was issued today by Leo W. Gerard, International President of the United Steelworkers (USW) supporting the U.S. Senate Democrats' initiative led by Sen. Chris Coons (D-DE) for action on multiple bills that advocate 'Manufacturing Jobs for America'.

"The USW and America's working families are ready to join this renewed action by the Democratic Majority in the U.S. Senate to create a manufacturing jobs renaissance for America.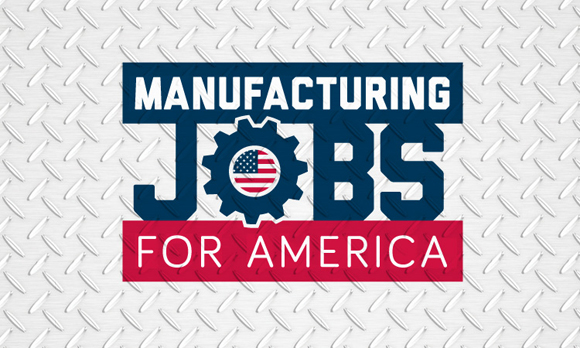 "Americans are demanding that their leaders put jobs first and invest in our future to help the economy grow. The Senate leadership has led us through the Republican-created financial crisis that has dominated Washington, Wall Street and especially Main Street far too long. It is now time to aggressively bolster our economy.

"We need our global and home economy to be based on making things and building real wealth shared by all. Creating manufacturing jobs is the best way for our economy to help lift up the 11 million Americans still looking for work. Manufacturing will secure America's future as an innovator and supplier to the world, returning our country to its leadership position in the global economy.

"Since 2001, USW members have mobilized at rallies, called their senators, and come to Washington seeking action in response to the closure of 63,000 factories and job losses in the millions. By investing in American workers, leveling the playing field for U.S. manufacturers and improving the conditions for growth, 'Manufacturing Jobs for America' can create jobs now and build a sustainable economy for the future.

"The nation's technical, innovative and industrial capacities are essential to our economic and national security. The health of our manufacturing and defense industrial base are inextricably linked. They are in critical condition. Our trade, tax, infrastructure investment, procurement policies, the globalization of production, foreign currency manipulation and the failure to have a national manufacturing strategy helped create this situation.

"It doesn't have to be this way. We must act now with strategic employment linked policies, more resources for skills training, investments and incentives to revitalize our manufacturing base that ensures economic and national security."


U.S. Senators shown in attached photo file at today's news conference are (L-R): Brian Schatz (D-HI), Al Franken (D-MN), Richard Blumenthal (D-CT), Tammy Baldwin (D-WI), Chris Coons (D-DE), Mark Pryor (D-AR), Debbie Stabenow (D-MI), Joe Donnelly (D-IN).