Labor-Backed Candidates Win Big in Tuesday's Elections
By Tim Schlittner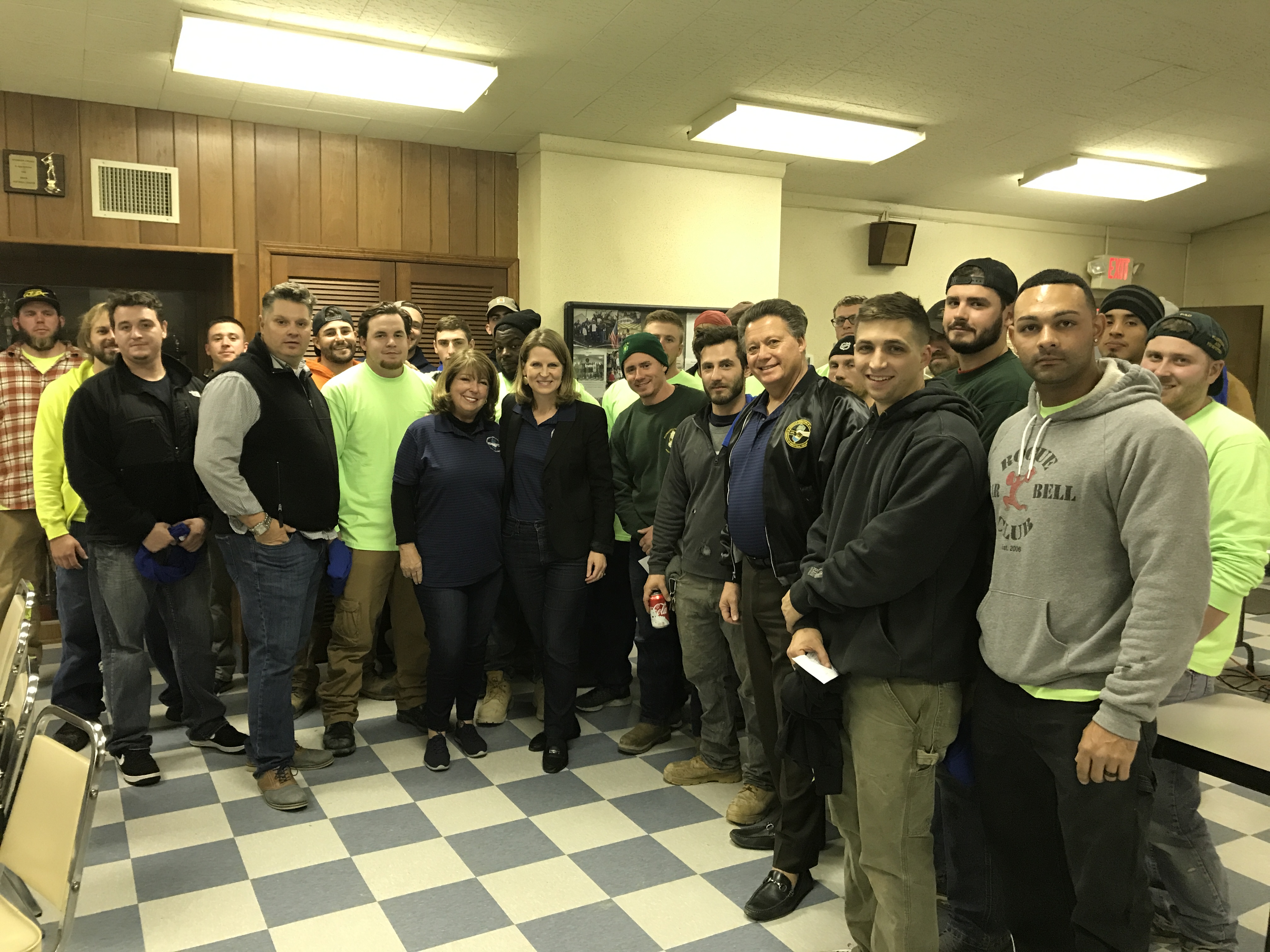 It was a big night for labor's agenda as pro-worker candidates won election from coast to coast Tuesday.
In Virginia, Lt. Gov. Ralph Northam handily defeated Ed Gillespie as AFL-CIO-endorsed candidates won throughout the commonwealth. Virginia AFL-CIO President Doris Crouse-Mays hailed the victories:
"Today, Virginia's voters turned out in record numbers to stand with working people and reject the hateful, divisive rhetoric that has taken over the airwaves throughout the campaign. Virginia voters have spoken—we must work toward a commonwealth that puts working families first and prioritizes real issues that impact our lives each and every day. All students must have quality public education and job-training opportunities. All workers must be guaranteed fair wages, safe working conditions and the freedom to join in union. And all Virginians must have access to quality, affordable health care no matter where they live.

"We are proud to stand with you all and elect Ralph Northam, Justin Fairfax, Mark Herring and a host of delegates in districts from Blacksburg to Hampton and so many places in between. Voters came together to enact real change in our commonwealth by flipping control in at least 15 house districts despite our heavily gerrymandered lines."
In New Jersey, Democrat Phil Murphy defeated Lt. Gov. Kim Guadagno, one of several key victories for labor in the state. New Jersey State AFL-CIO President Charlie Wowkanech said union solidarity made it possible:
"The results of New Jersey's critical gubernatorial election are in, and the election of Phil Murphy as governor and Sheila Oliver as lieutenant governor speaks to the unmatched mobilization efforts of organized labor and the New Jersey State AFL-CIO's political program that is unparalleled by any other in our state or nation.

"Let's be clear: what made the difference tonight was our unified labor voice, comprised of support from thousands of union volunteers, national, state and local affiliates, central labor councils and Building Trades councils. We had an opportunity to show strength and solidarity and we did. We joined together every Saturday for labor walks, made calls at evening phone banks and delivered thousands of mail pieces around the state. There is no question that our 1-million-member-strong state labor movement determined the outcome of this election.

"Working people needed a victory and organized labor delivered. The results of this election make clear that the New Jersey labor movement will lead the way forward for the rest of the nation, securing needed reforms that promote job creation, quality education, skills training, modernized infrastructure, affordable health care, equitable taxation, and a sustainable and secure retirement future for all New Jersey families."
Other labor-endorsed candidates winning office include:
43 rank-and-file union members were elected to public office in New Jersey
Labor leader Teresa Mosqueda was elected to the Seattle City Council