What is Workers Memorial Day?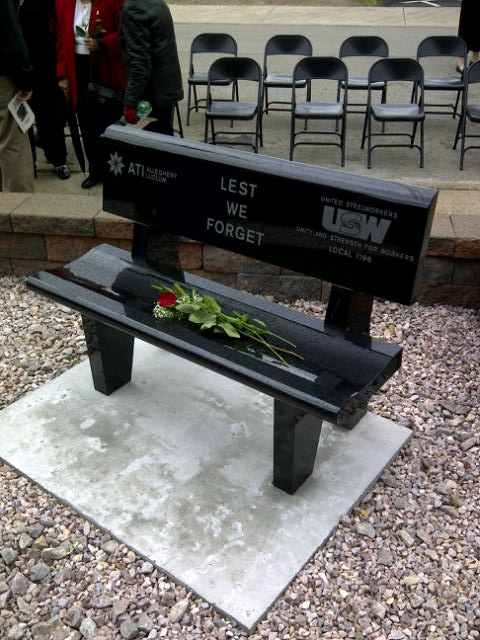 Each year, on April 28, Steelworkers across North America take time to honor and remember those killed or injured on the job. Workers Memorial Day is observed in the U.S. on the anniversary of the implementation of the Occupational Safety and Health Act. In Canada the day is called the Workers' Day of Mourning and was officially recognized in 1991.
In 1996 a Global Union Delegation lit a commemoration candle at the United Nations in New York to highlight the plight of workers who die, are injured or become ill. This day has been officially endorsed by the International Confederation of Free Trade Unions (ICFTU) and the International Labour Organization (ILO) as an International Day of Mourning. Every year on April 28, unions, communities and worksites in nearly one hundred countries recognize workers who have been killed or injured on the job.
What can your local do?
Request your employer to commit to a minute of silence for workers who've died on the job
Fly the flag at half staff for the day/week or maybe lay a wreath at the flag pole or plant entrance
Make April 28th a Safety Day to do some training
Distribute Workers Memorial Day posters, stickers and information from the AFL-CIO
Hold a candle light ceremony remembering the fallen workers
Erect a permanent memorial at the Union hall or wall of remembrance
Contact the family of the lost workers offering condolence
Join in with the Area Labor Council or Federation ceremony
Build your ceremony using this checklist
Let us know what your local does to observe Workers Memorial Day by sending an email to safety@usw.org with a description and photos of your activities.
Click Here for more ideas to assist your local with a Workers's Memorial Day Event