Blame the Worker H&S Programs
"Management's blame the worker programs are as dangerous to our members as any other challenge that we face today. The USW must oppose these programs with all our energy. Instead we must work just as hard to implement comprehensive health and safety programs that find and eliminate unsafe workplace conditions that cause injuries and illness to our members." - Leo Gerard, USW International President.
What is a blame the worker safety program? These are programs that are implemented by management with the intent to decrease the number of reported injuries and shift responsibility for maintaining a safe workplace from management to workers. Blame the worker programs include:
Behavior-Based Safety
Safety Incentives
Injury Discipline
The theory behind these programs is that almost all injuries are caused by worker unsafe acts. The programs attempt to eliminate injuries by reminding workers to work safely.
The USW and our members know better. We know that the reason our members are injured and made ill from work is because we are exposed to unsafe conditions and hazards. We know that to eliminate injuries we must be involved with the identification and control of those hazards. We also know that the best way to control hazards is by utilizing the accepted hierarchy of controls.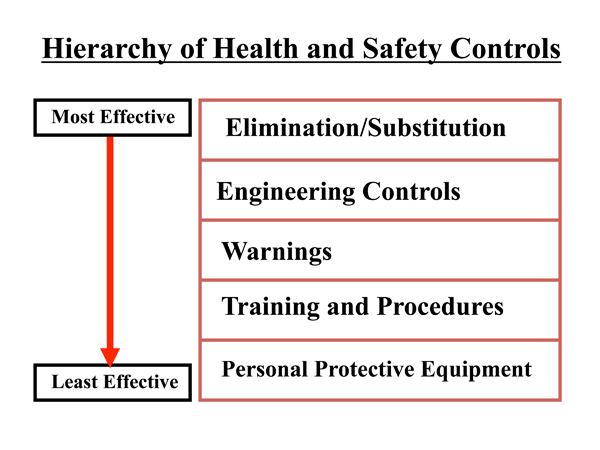 Remember that health and safety issues are mandatory subjects of bargaining. The union has the right to bargain over these types of programs. For more information on bargaining for safety and health, sample contract language, or other questions, please contact the Health, Safety & Environment Department at safety@usw.org.
More information on "Blame the Worker" Safety Programs:
The Steelworker Perspective on Behavioral Safety
Safety, Incentive and Injury Discipline Polices