Our Issues - Employee Free Choice Act
Workers Stating Why We Need the Employee Free Choice Act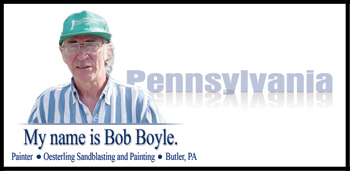 I worked at Oesterling Sandblasting and Painting in Butler, Pennsylvania, for 17½ years. I did everything: painter, laborer, forklift operator, quality control, foreman, crane operator - everything but sand-blasting!
I called off work one day, it was the 4th time in 17 years. I got a week and a half off for that. Before I went back to work, I had to go in and talk to Oesterling. It took me from Monday to Friday to get a hold of him. He said, come in next Tuesday and talk to me.
We sat down and he wanted to put conditions on me coming back. He wanted me to take a dollar an hour pay cut. He wanted to take one week's vacation off of me and I would have to go back and only be a painter … more
---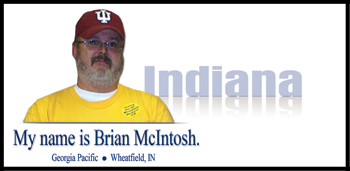 I worked at Georgia Pacific in Wheatfield, Indiana. I am one of the thousands of people who are fired each year for wanting a union.
My coworkers and I organized because of the widespread favoritism, unfair pay, lack of respect from supervisors and the need for a voice to stop the things the company was trying to take away from us. Without a union, we had no way to stop them.
Georgia Pacific fought us every step of the way, holding forced meetings and speaking against the union. Yet we managed to stick together and vote to become union overwhelmingly, with nearly 71 percent support … more
---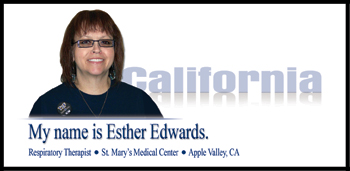 I'm 53 years old and I have been a respiratory therapist at St. Mary Medical Center in Apple Valley, California, for the past 15 years. I do respiratory care, from pulmonary function tests to life support ventilation.
It took two attempts to get the union in our hospital, the first was in 2004, when we lost the election. We had two employees terminated at that time due to their union activity.
We had a second attempt in February of 2008 and we finally won our election. We have two groups with USW, technical employees and the service group employees … more
---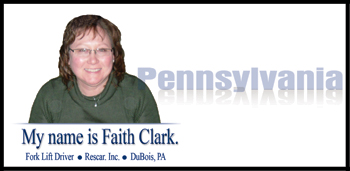 I started in 1997 at Rescar, Inc. and over 12 years I worked all types of jobs, from administrative assistant to quality assurance manager to outbound inspector. My last job was in inventory control and receiving.
In October 2007, some of my co-workers called the United Steelworkers to see about getting a union in. I got involved in the beginning of 2008.
We had hearings in Feb. 2008 to see who would be eligible to vote on the union. Rescar tried to exclude me from the bargaining unit twice. There were 5 of us who attended the hearings. I was the only person to testify on the union's behalf.
We won all of our points with the NLRB. That really made them angry … more
---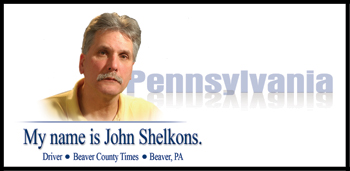 We drove company trucks at night; we would load the trucks and go and deliver the papers. It was all part-time. The most anyone ever got was 17 hours per week. Most people worked 3 or 4 days. On regular days we were guaranteed 4 hours. On Sundays when the papers were bigger, we got 5 hours.
Some guys were retired and they were doing it to supplement their retirement income. We had 8 out of 40 with college degrees. Some hadn't finished high school.
I started there in October of 1997 to help pay for my kids' college tuition. For a while the relationship between workers and management was decent but in 2003 it began to change. Management limited new employees to 3 hours/night guaranteed, cut some routes and froze our pay … more
---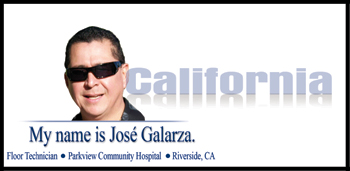 I used to work for Parkview Community Hospital in Riverside, California, as a floor technician. I was laid off on July 9, 2008, and some people were escorted out before that date.
Right after we started our union organizing drive, the hospital outsourced our department because we wanted to unionize. Since that time I have been unemployed.
The hospital has about 200 beds and there were 6 of us on the floor technician crew, working graveyard shift. We maintained all the floors; keeping the floors shiny by stripping and waxing. We also maintained the carpets throughout the hospital. Every now and then, they would assign us to housekeeping if they were short-handed … more
---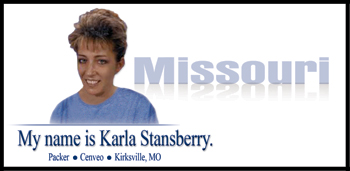 I worked at Commercial envelopes in Kirksville, Missouri, from June 2006 to October 30, 2008. The factory was sold to Cenveo in October 2007.
I was on the fastest envelope machine for most of the time I worked there. They never rotated me from machine to machine. I knew how to do the packing on all the machines but they said I was the only one who could keep up with the fastest one.
Between Tom Newton (another hourly worker) and I, we were trying to get the union in there because we thought they were unfair. He and I spoke every morning. And there were times people would ask him things and he didn't quite know what to do and he would send them to me and visa versa. He had dealt with unions before … more
---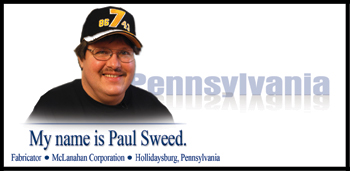 I started in December 2007 as a fabricator, welding segments onto big cast rolls for stone crushers at McLanahan Corporation in Hollidaysburg, Pennsylvania.
After a while I saw how they showed favoritism to certain guys. Some older guys were put on rough jobs and younger guys were given easier work running a drill press sitting all day long.
Also, every six months you were supposed to get a raise. I started out at $10.71/hour. After 6 months, they gave me a 59-cent raise. A guy who started with me got $1.50/hour raise. I went and raised a stink and they gave me the higher raise. If you didn't complain, you didn't get it. I talked to guys and some of them felt we needed a union ... more
---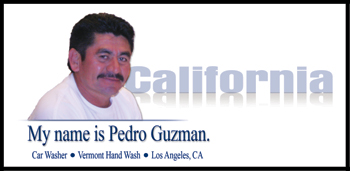 I came from Honduras almost 11 years ago. I started working in the carwash industry about ten years ago and at Vermont Hand Wash 6 years ago.
At Vermont Hand Wash there are 35 workers. Most people have at least 2 years of seniority. The owner has another four Hand Washes plus an automated carwash. These are all in different neighborhoods of Los Angeles.
Up until 2007 we worked for 10-11 hours per day for $35. We had no breaks or lunch. We had to buy all our uniforms, tee shirts and window cleaner. They didn't provide any caps or protection from the sun. In 2007 the pay went to $40 per day … more
---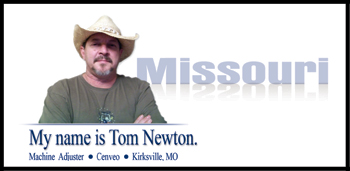 I was hired at Commercial to help start-up an envelope factory in Kirksville, Missouri. I had a lot of experience since I had worked in a similar factory for 26 years. We set the factory up and it was the fastest in the nation.
In 2007, our factory was sold to a corporation called Cenveo. What they're known for is buying good businesses and running them into the ground. They're not people friendly. Kirksville is a depressed place. They went in there and got this building for 5 cents/square foot and paid these people $7/hour.
Two years go by and those same people are making $8 or $8.50/hour but by then they were hiring off-the-street at $9/hour because they couldn't keep enough people paying $7/hour. They didn't raise up the wages of the old employees, though, and that made people mad. They would fire anybody with medical problems. We always said, you get hurt, you're out … more