USW "Main Street Recovery" Economic Plan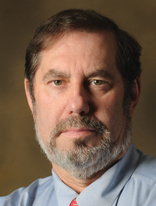 USW International President Leo W. Gerard and a group of economists and progressive organization leaders today called for a major economic campaign to pass a substantial, strategic and sustained economic recovery plan for President-elect Barack Obama to sign when he takes office. Hundreds of economists joined Gerard and dozens of labor and public interest leaders in releasing a statement calling for a minimum of $900 billion over the next two years.
"This plan invests in America's future. "It will get us on track to creating an economy that works for working families," said Gerard. "I can't imagine a successful economy that doesn't have a strong, vibrant, forward-looking manufacturing sector, one that puts people back to work and makes the products of the new century. We need an economy that thrives on making things and creates wealth through middle class prosperity."
Click here to read the entire plan that includes a focus on mobilization and political pressure from blue-collar workers and others. The plan has been endorsed by the United Steelworkers and more than 100 other labor unions, environmental groups, women's organizations and other progressives. Click here to view a list of supporters.
Click here to read our news release with more comments from President Gerard on this important Campaign for America's Future effort.