In Our Members' Words
No one knows our union better than our members. Here is just a sampling of what some of them have to say about being Steelworkers.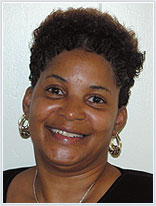 "I love my Union! As a member, I have a voice on my job. I have employee rights, because my employer has to negotiate over the terms and conditions of my employment and safe working conditions. There is a contract between the Union and employer, and the employer must abide by it. A Union means working under good conditions for all workers, now and into the future -- for us and our children."
Rochelle Holmes, Local 12030
Public Utility Worker
Montgomery, Alabama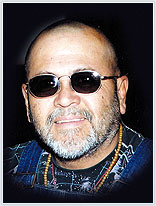 "We provide better patient care when we are not worrying about a lot of little problems. This is good for the company. I've worked at the hospital for 32 years and spent a good portion of my life there. Our Union has helped improve our benefits and the way we're treated."
Cruz Lopez, Local 7600
Health Care Worker
Fontana, California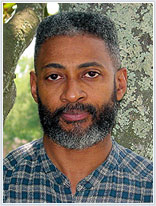 "I think as a whole the Union has done a lot of positive things for the employees. We have a voice to the point that the company has to listen. To sum it up, we should have had it a long time ago."
Lee R. Mackie, Local 9465
Glass Worker
Laurinburg, North Carolina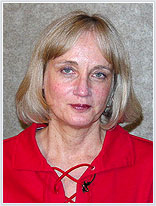 "I always thought the university was a good employer, a fair employer (but) I quickly came to realize that it is not. It is unfair. It is unjust. There's lots of room for improvement in the university environment. Having the Union in the university environment has given me -- as well as other members -- a strength to stand up for our rights, to keep the university honest, to keep them doing the right thing and try to keep them fair.
We've been able to save people's jobs. We made sure people get the jobs that they are entitled to. We've been able to do things that I really never thought possible, even within the university environment, that would have not been possible had we not had a strong and powerful Union behind us. Steelworkers is strength."
Lillian Lanca, Local 1998
University Worker
Toronto, Ontario, Canada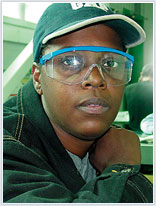 "This is my first Union job. The first thing you notice is that now you have somebody to stand with you and the benefits are better. I've worked in past jobs with no insurance and no benefits. Because there's a Union, it's more organized here and when you need assistance, there are references to show you what you are entitled to. It's nice to know what the company can and can't do."
Debbie Gray, Local 9
Dock Worker
Rossford, Ohio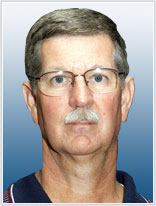 "I never had a living wage until I got involved in a Union shop. In a nonunion shop, you have no rights, there's no bargaining for wages and benefits, and you're at the mercy of your employer. Once I got a Union job and had rights, it made all the difference in the world."
Carl Hartley, Local 689
Power Operator
Piketon, Ohio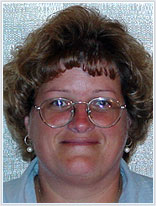 "The Union has given me a fabulous opportunity to grow and learn."
Eileen Morris, Local 9445
Certified Nursing Assistant
Pittsburgh, Pennsylvania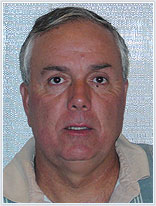 "I have worked for the same employer for 30 years, both as pan of the bargaining unit and as a salary employee. Working as a salaried employee I was treated unfairly and saw that the company cared little about me, my family or my fellow workers. I found that belonging to a Union has many advantages. I was treated with respect. The Union protects its workers' rights and safety, negotiates contracts for fair wages and benefits, and fights daily to protect all of our jobs. Through solidarity we can all protect our future and those of our children. The work force of this country and its backbone are laborers like you and me."
David Hawks, Local 878L
Rubber Worker
Union City, Tennessee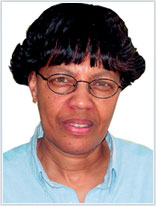 "I had a problem and my Union president spoke up for me. He was able to get my penalty reduced. Without the Union, I may have lost my job."
Betty J. Caple, Local 9465
Union Trustee
Laurinburg, North Carolina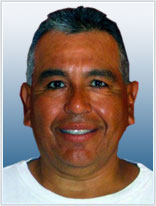 "I have been Union for 31 years. I see my Union as an enforcer and protector of the workers. The Union is a check and balance that keeps corporations from taking advantage of the workers. Without the Union, we would not enjoy good wages and benefits. In saying this, the Union has put my family in a position to pursue many options, like getting an education, learning the trades and enjoying life. My family thanks you, Union."
David Garcia, Local 296
Instrumentation Technician
Tucson, Arizona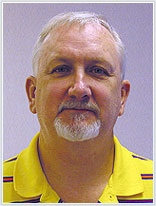 "With the Union, we have livable wages, good benefits and a defined pension plan. I think the Union has really done a great job at our facility."
Terry Gartin, Local 7972
Aluminum Worker
Hot Springs, Arkansas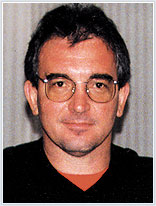 "Safety is a big issue on our jobs. The Steelworkers Union sends our members to classes each year on scholarships to strengthen our skills. That may seem like a little thing, but to me it means a lot. Part of our job as elected Union officers is to protect the health and safety of the members, and we take that responsibility seriously."
Craig Cernie, Local 2635
Public Utility Worker
Johnstown, Pennsylvania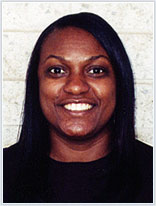 "USW public employees in Ohio are setting a pattern that keeps our members moving up. I've noticed a decrease in grievances or complaints filed against management. We try to handle problems without having to go to the grievance procedure. Without a Union you don't have a voice or say in what goes on in your workplace."
Gail Weatherspoon,
Local 9187
Public Employee
Canton, Ohio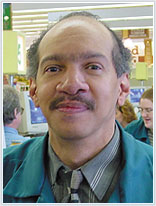 "Union benefits are a big plus. We know we're guaran­teed to get raises, vacations, paid holidays and a lot more. Having a Union gives you a way to make changes so your store is a better place to work."
Kevin Batters, Local 1408
Grocery Store Clerk
Mt. Pleasant, Pennsylvania
"Being a former locked-out worker at Crown Central Petroleum (now Pasadena Refining Systems, Inc.), I saw how the Union supported me and my members wholeheartedly. I've been able to raise four kids and give them a college education. It was all done on Union wages. lf you go to work when you're scheduled and do a job well, you've got a job for as long as you want."
Robert Phillips, Local 13-227
Chief Operator
Pasadena, Texas
"Being a Union member I have a voice in my working conditions. My co-workers and I work as a team and look out for each other. I'm not out there alone."
Sharon McGrouty, Local 984
Data Entry Operator
Tampa, Florida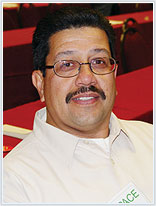 "Having a voice in the workplace has been a benefit for me, my family and my members. It allows me to negotiate a better contract and better working con­ditions without fear of reprisal. Most importantly, there isn't any favoritism when it comes to wages. I make the same pay as any other machine operator in my classification regardless of whether I'm liked or disliked."
Fernando Mirelez,
Local 819
Machine Operator
Gilroy, California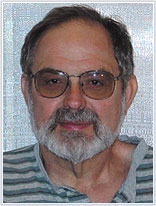 "My Union provides me with wage and benefits so that my family can enjoy a good life. Without the Union, my wage would not be as near as what I receive. Also I enjoy a nice vacation package plus a health care plan."
Dale Zimmerman, Local 12081
Electrician
Rittman, Ohio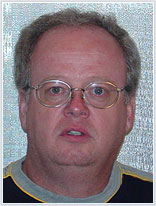 "I've been a Union member for 33 years. Our Union contracts have given me protection through good times and bad. Being a Union member has allowed me to challenge what was wrong and give suggestions on how to improve things without fear of repercussions. The Union is all about helping each other so we can all have a better life."
Ike Pankhurst,
Local 12075
Operating Technician
Midland, Michigan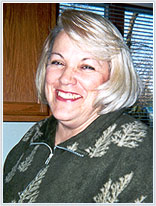 "We all know that the Steelworkers Union has been good for our families and community. The USW has given us the tools to negotiate with management and to handle grievances and problems. They've improved our lives and our working conditions, too. Together we can accomplish so much more!"
Pam Phillips, Local 70
Public Employee
Portage, Indiana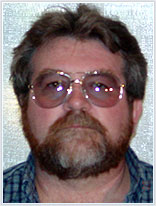 "If we want to maintain our quality of life in this country, we need to organize the nonunion workers, otherwise everything our predecessors accomplished will go down the drain."
John Kling, Local 1114
Machinist
Milwaukee, Wisconsin