We Can Solve It
http://www.wecansolveit.org/page/s/steelworkers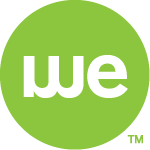 The 850,000-member United Steelworkers and the Blue Green Alliance are working jointly with the We Campaign to educate their members about global warming and activate them behind solutions that promote economic prosperity. Our member-to-member program is the first of its kind to build a blue collar constituency for global warming solutions, highlighting the opportunities for high-paying domestic jobs in renewable energy, clean technology, and "green" manufacturing while also explaining the environmental and economic risks associated with accelerating climate change.
"We are looking towards a future—a very near future—in which good, high paying American jobs will be created with the onset of a green economy," said Leo W. Gerard, International President of the United Steelworkers. "Developing, manufacturing, installing and maintaining new technologies to fuel our homes and businesses will create a whole new industry that will translate into millions of new jobs."
Read the letters from Al Gore and International President Leo Gerard announcing the partnership between the United Steelworkers and the Alliance for Climate Protection.