David Hallas, USW Local 7263

Employed at Gerdau Long Steel North America, St. Paul, MN.

Comments on 'Buy America' State and Federal Legislation

before the

Democratic Nation 2012 Convention Platform Committee

Minneapolis, MN.
July 28, 2012
Thank you former Gov. Ted Strickland and also Mayor Cory Booker -- both as chairmen, plus each of you here as members of the Democratic National Convention Platform Committee for the opportunity to speak today.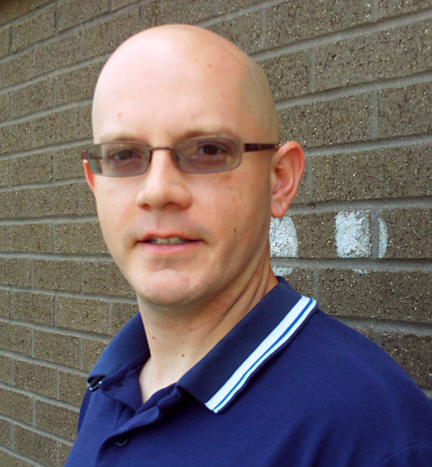 My name is David Hallas. I am appearing as a steelworker for Local 7263 of the United Steelworkers (USW). I'm a 10-year employee for Gerdau Long Steel North America in St. Paul, MN., where 350 other steelworkers are employed. As the father of two children, I have served six years in the National Guard, plus I am a registered Democrat.

Since 2006, I have been politically active on behalf of my family, and have served as a local union officer, St. Paul regional AFL-CIO labor council vice president, and I'm on the Minnesota Fair Trade steering committee. All this explains why I'm here before you to advocate inclusion in the convention platform, support for 'Buy America' in state and national legislative policies to sustain family-supportive manufacturing jobs.

Back in August 2007 during an evening rush hour, the entire span of a Minneapolis bridge across the Mississippi River collapsed and broke into sections, plunging dozens of cars and their occupants into the river 60 feet below. Tragically, there were 13 killed and dozens of injured. The Saint Anthony Falls I-35W replacement bridge was opened to the public on September 18, 2008.

As a steelworker whose job depends on making steel for public infrastructure projects, I'm joined by my brother and sister steelworkers in being proud to have produced the 63mm anchor bar bolts to secure the newly rebuilt Minneapolis bridge to bedrock.

I remember well, that as the steel bars moved from one work station to the next, we steelworkers reminded each other of our skills and the importance of what we were doing.

My purpose of relating the disastrous Minneapolis I-35W bridge collapse, and the part played in the rebuild by Gerdau and our steelworkers is to emphasize the importance of our infrastructure, the strength of American steel, the skills of our workforce and the economics of all these things combined as good economic policy.

The Democratic Convention Platform must give urgent attention to American manufacturing industry and jobs as the bedrock of our economy and communities. We need to make a national policy commitment to infrastructure investment for our bridges, highways, water systems and other public projects to create good jobs and strengthen domestic manufacturing.

The USW and the steel industry support a policy of growing importance in the global economy to strengthen and expand 'Buy America' domestic content preferences under federal laws. Buy America laws have been diluted in recent years through flagrant use of waivers, a lack of transparency and loopholes.

The newly enacted surface transportation bill made some important improvements regarding funding for highways and bridges. In particular, it closed a long-standing loophole that let states split up contracts to avoid having Buy America preferences apply to the entire project.

We would like to see Buy America preferences adopted at the state level too, when state funding is used for manufactured products such as steel and concrete in a public construction project. A patchwork of domestic preferences means that some state procurement policies support American workers, while other states freely send hard-earned tax dollars to Beijing and Bangalore instead of reinvesting them in our economy.

For the past several years I have studied this issue and appeared before various Minnesota state committee hearings of the legislature with others of my union. We have yet to be successful in achieving legislation for a Minnesota state adopted law requiring American-made steel in public works projects. A new bill introduced by Democratic lawmakers earlier this year is awaiting action. Other states are attempting to do the same on this policy.

Research conducted in 2009 found that when domestic content is maximized, manufacturing employment gains from infrastructure investment increased by up to 33 percent. At a time when the U.S. manufacturing sector has lost more than 6 million jobs since 2000, 'Buy America' preferences should be a common-sense first step for policymakers seeking to rejuvenate the productive, wealth-creating sector of our economy.

Some well-funded corporate outsourcers are attempting to cast doubt on the merits of Buy America by spreading myths that it is inefficient, burdensome, and will create a trade war. With some understanding of the issues, these myths are easily discredited.

Critics argue that the use of a Buy America policy could spark retaliation and so-called trade wars by our foreign trading partners. Most industrialized countries already utilize their own domestic procurement requirements.
For example, Canada has its own 'Buy Canada' laws; and the European Union has 'Buy EU' laws. Providing a preference for domestic content is fully within the rights of the United States. To remove any uncertainty, Buy America language typically includes an explicit clause stating that the provision shall be carried out in a manner consistent with our trade obligations.

Products from numerous countries with which the U.S. shares reciprocal trade agreements may be used under Buy America, providing a powerful incentive for countries with closed procurement systems, to adopt reforms that promote fair, reciprocal trade. In fact, the United States and Canada recently negotiated a deal to expand access to each other's procurement markets.

Domestic sourcing requirements are used by many of our trading partners, including China. Ironically, China promised to open its procurement market nearly 10 years ago – by signing onto the Government Procurement Agreement (GPA) – but has yet to do so.

As national polling shows, Americans not only support U.S. manufacturers and their workers, but they also favor Buy America preferences when their tax dollars are spent on public infrastructure projects. American voters understand what's at stake: Good-paying jobs and the strength of the U.S. economy.

Buy America preferences should be utilized to the fullest extent possible and in a manner consistent with our trade obligations.

Thanks for hearing my comments in behalf of the union steelworkers at Gerdau and our Local 7263 President Chuck Nippoldt.
# # #