Robert Ryan, USW Local 264

Employed at Rock-Tenn Co., St. Paul, MN

Comments on Revitalizing Manufacturing Jobs

before the

Democratic Nation 2012 Convention Platform Committee
Minneapolis, MN.

July 28, 2012
Gov. Ted Strickland and also Mayor Cory Booker -- I want to thank you both as Chairmen and the members of the Democratic National Convention Platform Committee for the opportunity to speak today.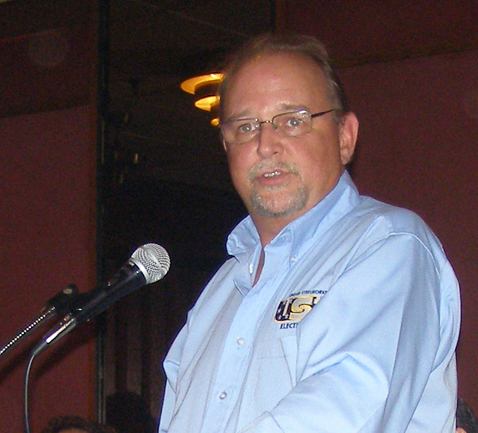 My name is Bob Ryan and for thirty years I have worked at the Rock-Tenn paper mill in St. Paul, MN. In this area, I am known as an activist and proudly a member of USW Local 264. The United Steelworkers union empowers me to be here on a leave of absence from my paper plant that employs more than 500 – most who are voters like me.

I am a third generation paper worker that began at the same mill in 1981 with my older brother, who now works as a foreman, and my stepson, a millwright apprentice. My comments today are not about family relations – but about jobs. Many working Americans have similar family ties to manufacturing – and we've all been raising our voices on the jobs crisis, but it seems the Republicans in particular are not listening.

As a voting Democrat, here's what I want to confirm: Every working American is most concerned about economic security – their jobs -- and whether family-supportive jobs will be available to their children, neighbors and community, now -- and in the future.

My manufacturing union job at the paper mill has given me a good, middle-class standard- of- living. America now desperately needs a Democratic vision for how to address our national and local economic revenue challenges to keep us a strong economy in the global marketplace.

The Republicans' vision is to cut taxes, cut services, and cut budgets, but the Democrats' platform should be about building, competing and sustaining a better tomorrow.

We must be strategic to sustain our current jobs with new commitments to manufacturing job policies. My St. Paul mill is the largest paper recycler in our state, producing over 1,000 tons per day of corrugated medium, and boxboard paper on four paper machines. Each machine runs the length of a football field. The Rock-Tenn manufacturing plant needs a large stream of waste paper collected from businesses and homes throughout the state. Unfortunately, most community recycling programs are run by companies that pick up the paper and bail it for brokers who then sell to China!

Recycled waste paper is a precious resource for our jobs in making box board for all sizes of food packaging cartons and corrugated containers. I went to my city council and let them know our tax dollars used to collect waste paper should stay in Minnesota. Waste paper is now the largest export by volume to China. Instead of exporting waste paper, we should keep it here to create and sustain good jobs for value-added products in the U.S.

The U.S. demand for box board to ship factory goods such as auto parts and washing machines, plus consumer goods of books and widgets to every household remains down because of the continuing weak economy. If the auto industry in Detroit permanently collapsed, the box board paper mill where I work would have closed, putting 500 people out of work. A shutdown of the St. Paul paper mill would have a ripple effect on suppliers, small business vendors and the tax revenue to support good schools and paper recycling.

Every day, China uses currency manipulation and predatory trade practices like state-owned enterprises to steal our jobs and destroy our American manufacturing industries -- the source of our middle-class standard of living. Nationwide, we've lost six million manufacturing jobs since the year 2000 when China joined the World Trade Organization (WTO) to become an active trading partner.

China notoriously cheats on currency manipulation and other WTO obligations. The Asian tiger refuses to play by the rules of global trade and sees trade as a one-way ticket to our market, without our having the competitive access to their own markets.

This must stop. We must enforce our fair trade laws, support and rebuild our American manufacturing base before we become nothing more than a colony to supply China's needs, while our own middle class becomes a low-income, unskilled workforce.

Earlier this year, I've been active in responding to help keep good jobs in Minnesota. A state-wide campaign led by Democratic State Representatives Tom Rukavina, Carly Melin and my union, rallied, testified and supported an amendment to the proposed construction of a new Minnesota Vikings Football Stadium. The legislative construction bill passed and was signed this year by Democratic Governor Mark Dayton. It requires the $975 million public facility to be built with American-made steel and produced from Minnesota iron ore.

Additionally, at least 25 percent of the goods sold at the new Vikings' Stadium must be made or produced by Minnesota businesses.

The effort to implement 'Buy American' at the state level ensures that we're putting our tax dollars to work for U.S. jobs and a sustained future. This standard should apply by law to all public projects: bridges, dams, drinking water, waste water, inland waterways, levees, rail, roads, airports, energy distribution, public schools, and state universities.

My union confirms there are now 27 states with resolutions and legislative bills introduced in 2012 under active consideration with 'Buy America' procurement requirements. Revitalizing American manufacturing should be an urgent national priority.

A new report issued this week sounds the alarm that our nation is at risk of being dangerously unprepared for catastrophic emergencies because of the offshoring of critical manufacturing sectors and a reliance on foreign suppliers for products. In the wake of past events such as the 2007 collapse of the I-35W Saint Anthony Falls Bridge over the Mississippi River in Minneapolis, the Katrina Hurricane in New Orleans and the World Trade Tower terrorist attack in New York, we must act.

The groundbreaking report I refer to was sponsored by the Alliance for American Manufacturing (AAM) and co-authored by Tom Ridge, the first secretary of the U.S. Department of Homeland Security, and Robert B. Stephan, a former Assistant Secretary for Homeland Security for Infrastructure Protection.

The U.S. now relies on foreign suppliers for everything from steel, cement, batteries and critical high-technology components to every day medical supplies such as antibiotics and penicillin. The resultant risks include not having access to needed materials and products, delayed delivery times, and the poor quality and safety of some imported products. These problems are critical when you consider our nation's aging infrastructure.

China, for example, produced five times the amount of steel that American companies did in 2008, and Chinese cement was used in construction on half of American home foundations prior to the recent recession. Today, no U.S. factory produces the key ingredients for antibiotics, making the nation more vulnerable to pandemics and bioterrorism attacks.

I urge the Democratic Platform Committee to examine this report, titled: "Preparing for 21st Century Risks; Revitalizing American Manufacturing to Protect, Respond and Recover." You can get it at: www.americanmanufacturing.org/homeland/.

Thanks for listening to my comments on behalf of the working men and women of USW Local 264 at the Rock-Tenn paper mill who work to support their families and communities.
# # #