Progressive talk radio promotes middle class values. Now they need our support.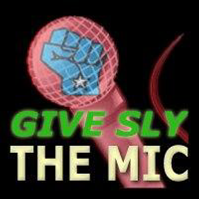 Starting November 27, we are urging people to call 92.1 The Mic (608.274.5450), sign the petition (which will send an email to the Operations Manager at Clear Channel), and Like the Give Sly the Mic Facebook page.

Give 92.1 one of these messages:
I strongly urge you to put Sly in the Morning on your airwaves as soon as possible.
I support Sly in the Morning and his sponsors because he is a life-long Wisconsinite who provides an entertaining, insightful perspective that can't be found anywhere else.
I would become an eager 92.1 listener and supporter if you decide to add Sly to your lineup.

We need Sly on the Mic because:
Workers need a voice on the public airwaves fighting for them.
Small businesses that take good care of their employees depend on Sly's loyal fan base.
Sly and his listeners give progressives the support they need to stand up to Scott Walker.

Sly needs to be back on the air Wisconsin's only progressive radio station -- 92.1's the Mic-- are the airwaves he needs to be gracing.

To Contact 92.1 the Mic: call 608.274.5450 or email: timscott@clearchannel.com

To Give Sly the Mic Support: Go to www.giveslythemic.com on the web, or https://www.facebook.com/GiveSlyTheMic on Facebook