With help from the United Steelworkers, Ambassador Ron Kirk, U.S. Trade Representative, got a first-hand look at how a level playing field for American workers and cooperation between labor, industry and government can lead directly to economic growth.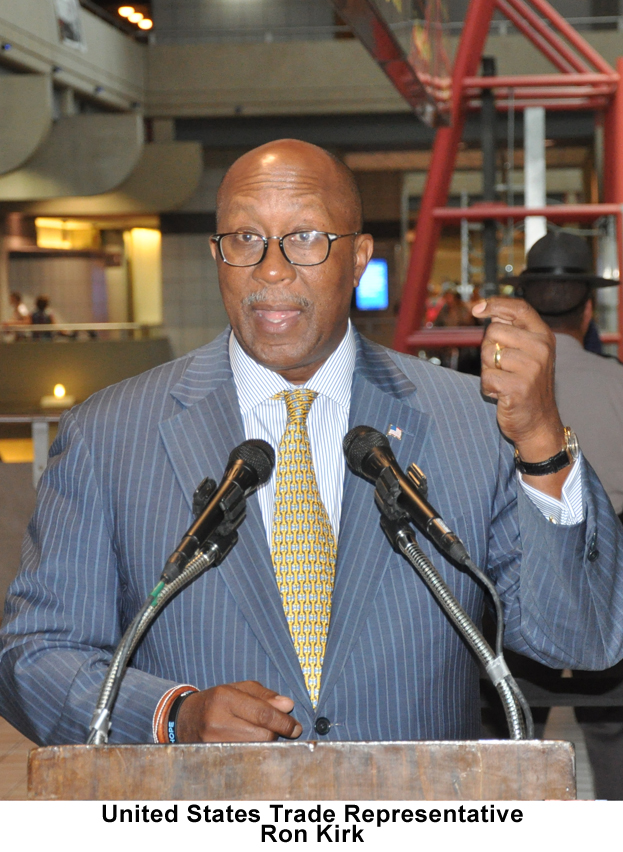 Kirk took part in a tour of Pittsburgh-area economic development sites on Friday led by USW President Leo W. Gerard and local government officials.

Businesses connected heavily to foreign trade have moved into the area around Pittsburgh International Airport, where a $40 million investment of public funds brought new infrastructure and roads to an area once home to old industrial sites. The result has been $1.5 billion in private investment and thousands of new jobs.

Opening up foreign markets to U.S.-made products provides an economic boost that lifts American companies and workers, Kirk said.
"If we're given a level playing field we can go out and compete for the best products, for the best opportunities, anywhere in the world," Kirk said. "America owes it to its workers to give them the opportunity to succeed."

Kirk credited the USW with keeping the pressure on his office and the Obama administration to keep the field level. He cited as an example a June ruling in which the World Trade Organization backed a U.S. challenge to Chinese duties on imports of American-made steel products.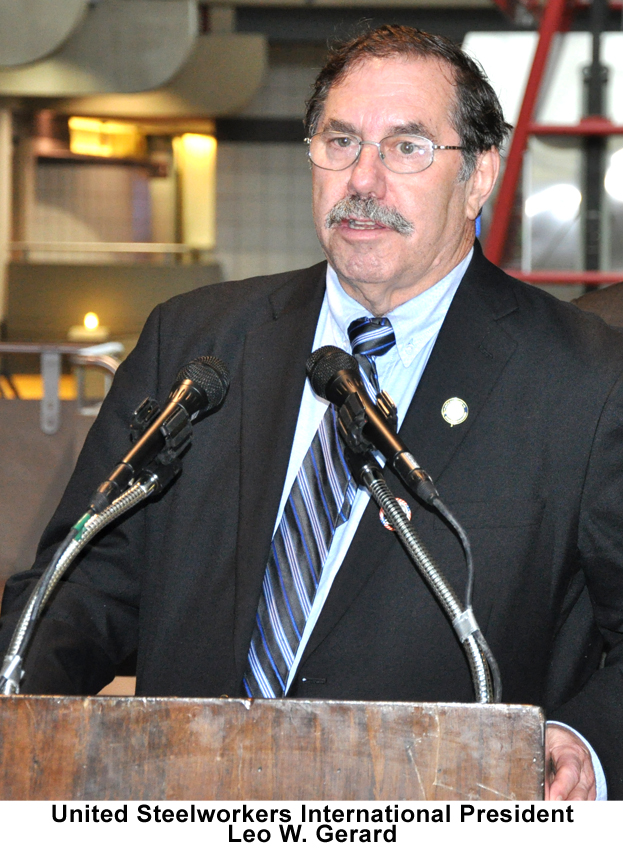 "It's a hard sell sometimes to get Americans to believe that trade is about jobs," Kirk said. "Without the Steelworkers filing and fighting for these cases, they would not have happened."

Gerard said that while he and Ambassador Kirk don't always agree, it's clear that he and his boss, President Obama, have supported policies that support economic growth. He called Kirk "a champion for bringing jobs back to America."

Kirk said that he was committed to a "balanced thoughtful approach to trade," in which relationships are more equal and create rather than destroy American jobs. He applauded the Pittsburgh area's partnerships between government, labor and business.

"We showed Ambassador Kirk first-hand the kind of success we have when business, government and labor work together to drive economic growth," Gerard said. "This development means good, family-supporting jobs for hard-working Americans, and it creates a domino effect in the region, the state, and the country. This is what Ambassador Kirk and his boss, President Barack Obama, work for every day."
A member of President Obama's Cabinet, Ambassador Kirk serves as the President's principal trade advisor, negotiator, and spokesperson on trade issues. He has pursued strong enforcement of trade rules in support of American workers and businesses and has worked to better assist small businesses seeking opportunities in international markets.