Leigh Benrahou began laying plans to have a second child almost as soon as she had her first, a daughter named Johara, in 2011. Benrahou, 32, wanted to time the next birth so that when she returned to work, her mother, who works at an elementary school and has summers off, could babysit. Most importantly, Benrahou wanted to spend as much time as she could with her new baby while also keeping her relatively new job as the registrar at a small college.
While her husband, Rachid, 38, earns enough at a carpet cleaning company to cover their mortgage and food, without her paycheck they'd be forced to live close to the bone. And if she quit her job, Benrahou, who has a masters in nonprofit management, would take a big step backward in what she hoped would be a long career in higher education.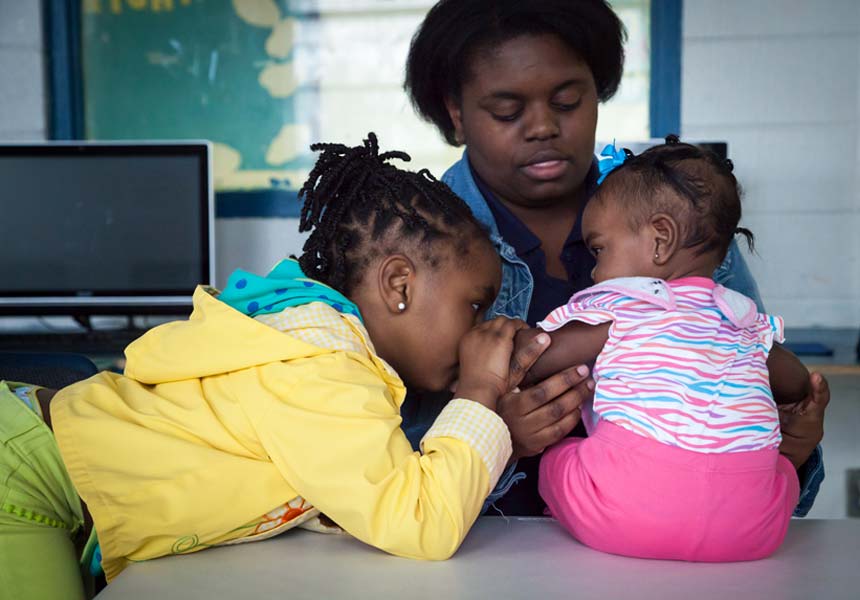 So Benrahou, who has wavy dark blond hair, blue eyes and a tendency to smile even through difficult moments, set about what may be the least romantic aspect of family planning in the United States: figuring out how to maximize time with a newborn while staying solvent, employed and, ideally, sane.
Only in America
Most people are aware that Americans have a raw deal when it comes to maternity leave. Perhaps they've heard about Sweden, with its drool-inducing 16 months of paid parental leave, or Finland, where, after about 9 months of paid leave, the mother or father can take—or split—additional paid "child care leave" until the child's third birthday.
More ...