If you were watching the Democratic convention Monday night, you might have noticed a lot of "No TPP" signs in the crowd.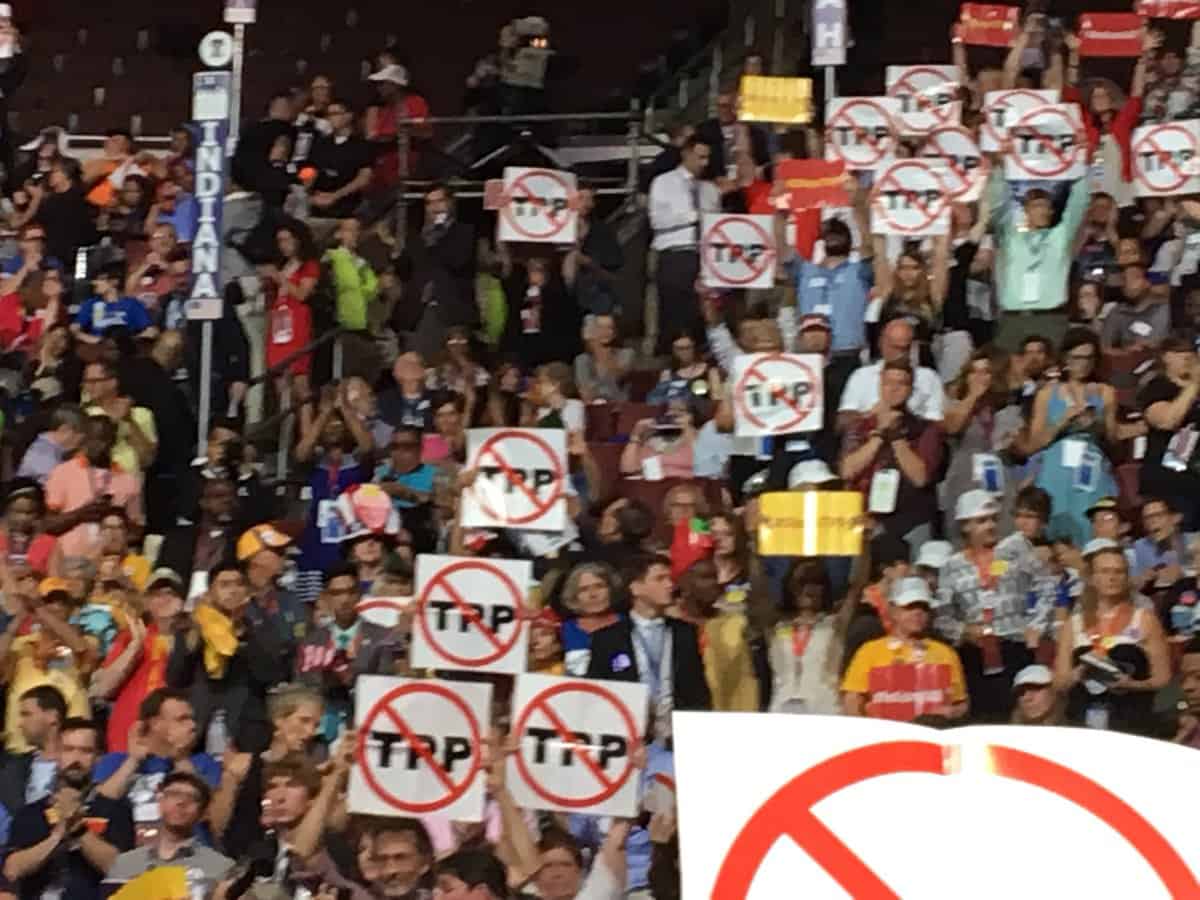 (By Nomiki Konst via Twitter)
These signs refer to the widespread opposition to the Trans-Pacific Partnership (TPP). They were in evidence when Bernie Sanders took his place at the convention podium as the Monday keynote speaker, on national prime-time TV, facing what was probably his largest audience of the campaign.
Sanders talked in his speech about how his campaign and the Clinton campaign had a "significant coming together" over the content of the platform, saying, "we produced, by far, the most progressive platform in the history of the Democratic Party."
More ...