USW International Women's Conference, "Honoring Our Past - Protecting Our Future"
Women of Steel: Honoring Our Past – Protecting Our Future"
March 10-13, 2013
Wyndham Grand Pittsburgh Downtown, Pittsburgh, PA, USA

Greetings: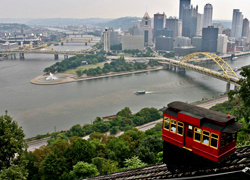 As our Union continues in its proud tradition of leading the way on major issues affecting workers around the world and in the countries where our members live and work, I am excited to announce the next USW International Women's Conference, "Women of Steel: Honoring Our Past - Protecting Our Future." This Conference will focus on skills enhancement, global solidarity and strengthening the labor movement, all of which contribute to your local union's capacity to better serve the membership, influence politics and legislation, and strengthen the labor movement as a whole.
The 2013 USW International Women's Conference will be held in Pittsburgh, Pennsylvania, USA at the Wyndham Grand Pittsburgh Downtown beginning at noon on Sunday, March 10. Delegates should plan to arrive Saturday or early Sunday in order to register, view exhibits and participate in the District Women's Meetings and Directors' Reception being held on Sunday. The Conference will conclude on Wednesday, March 13 by noon. Return flights should be booked no earlier than 3:00 p.m. as major topics and speakers will be part of Wednesday's agenda.
This conference is not restricted to women; however, local unions are encouraged to seek out female members who reflect the diversity of our union, as well as to develop the potential in members not currently active. There is no limit to the number of delegates a local union can send.

Updated Conference Agenda (02/15/13) In English In French

WOS Conference District Meeting Times and Locations
District meetings will be held on March 10 from 3:00 PM – 6:00 PM at the Wyndham Grand Downtown Pittsburgh. All delegates should attend their district meeting to learn about district activity, meet their director and receive important conference information.
DISTRICT

HOTEL AREA

ROOM

District 1

Ballroom Level

Brigade

District 2

Ballroom Level

King's Garden South

District 3-5-6
All Canada

Ballroom Level

King's Garden North

District 4

Lobby Level

Benedum

District 7

Ballroom Level

Ballroom 3

District 8

Ballroom Level

Rivers

District 9

Lobby Level

Sterling's 1-2-3

District 10

Lobby Level

Bridge's

District 11

Lobby Level

Duquesne

District 12

Ballroom Level

Ballroom 4

District 13

Ballroom Level

LeBateau

Women of Steel Heads-Up Conference Activity
Stuffed Purse Collection
United Steelworkers (USW) Local 3657 Women of Steel will be collecting purses to benefit sisters impacted by Hurricane Sandy and other tragedies. The collection will only take place March 9 and 10 at registration for the USW International Women's Conference in Pittsburgh … click here to read more

Welcome to Pittsburgh Information
A compilation of Pittsburgh sites and restaurants that may interest you while you are visiting the "Steel" city. Click Here to read more.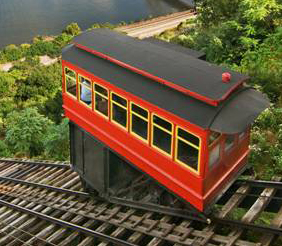 A Perfect Way to see Pittsburgh
A great way to see Pittsburgh is to ride the Duquesne Incline up to Mt. Washington. It is also a popular way to get to the restaurants with "the view" on Grandview Avenue. A reservation is not necessary, but we offer group rates and a free guided tour of our historic upper station to groups of ten or more. Please contact us by E-mail Tom Reinheimer or phone at 412-381-1665. For more information visit our web site and enjoy your visit to Pittsburgh.

Conference Agenda
Updated Conference Agenda (02/15/13) In English In French
The program will include high profile motivational speakers from the U.S. and Canada along with women from countries and unions where the USW is forming global alliances. Participants will have the opportunity to choose among many skill-building workshops through online registration or by mail.
Conference and Workshop Registration
Online Registration - English French
Registration form - English French
Workshop form - English French
Include each delegate's home and email address on the registration form because important conference information will be sent to them prior to their arrival in Pittsburgh. The conference registration cutoff date is March 1, 2013. Be sure to include each delegate's workshop choices when registering.
To assist in our planning, we ask that you register for the conference in advance: (1) online registration in English and French; or, (2) by mailing or faxing the registration and workshop forms above to Women of Steel.
To cover costs, a registration fee of $250 will be charged for each participant. All checks should be made payable to the USW Secretary-Treasurer and mailed along with the completed registration form to

Women of Steel, Five Gateway Center, Pittsburgh, PA 15222. You can also fax the completed form to (412) 562-2489 or register online when it becomes available and forward payment via instructions above.
Hotel Information
A discounted room block has been reserved at the Wyndham Grand Pittsburgh Downtown, 600 Commonwealth Place, Pittsburgh, PA 15222 at a rate of $101 (single, double, triple or quad), subject to applicable city, county, state or federal taxes that may apply at the time of occupancy.
Individuals should make reservations directly with the hotel by calling (888) 317-0197 and identify themselves as a part of a group/meeting under the booking code #03066781UN to receive the group rate. Additional hotel information can be found at www.wyndham.com or by calling the direct number at (412) 391-4600.
Wyndham Grand Pittsburgh bookings are are almost full. Overflow for the WOS conference has been set up at the Westin and Omni.

Please call the hotel directly or click on the hotel link to make discounted a reservation directly in our block. Be sure tobook under USW Woman of Steel. The cutoff date to make hotel reservations is February 20, 2013.
WESTIN HOTEL BOOKING or call (412) 281-3700

OMNI HOTEL BOOKING or call (412) 281-7100
Blocks are open and ready to go ...
Other Reservation Terms
All rooms included in the room block require a one-night's deposit by guest check, money order or valid credit card by the reservation cutoff date. Individual guest cancellations will be accepted up to seventy two (72) hours prior to arrival. The deposit is refundable if timely notice of cancellation is given and a cancellation number is obtained.
The hotel will require an early departure charge in an amount equal to the guest's current per night charge, plus applicable tax, for all guests who depart one or more days prior to their scheduled departure date. The first night deposit will be credited against any early departure charge and the charges for the first night shall be included on the guest bill. Hotel check in time is 3:00 p.m. Should guests arrive prior to that time, all reasonable efforts will be made to accommodate them; check out time is noon.
Airline Transportation
In cooperation with Professional Travel, Inc., we have made special arrangements for air transportation to the conference. Reservations may be made by calling (877) 499-1149 and selecting prompt "4" (group meetings). When calling Professional Travel, identify yourself as a participant in the USW WOS Conference and use code: 2013PITWOS. As always, the lowest fares are available only to those who book a month in advance or more. In accordance with the established policy of the United Steelworkers, the local/unit must bear the expenses related to attending.
Interpreters
Interpreters will be provided for those indicating translation needs on their registration form.
I look forward to meeting your delegates at the conference and visiting the district meetings that will be held by your Director on Sunday, March 10 as a part of the conference activities. Thank you for supporting your delegates and sisters by having your local union represented at this conference. Your local's leadership in mentoring activism and diversity exemplifies the future directions of our union and embraces the best qualities of worker solidarity.
In solidarity,

Leo W. Gerard
International President