Health Care Reform Tool Kit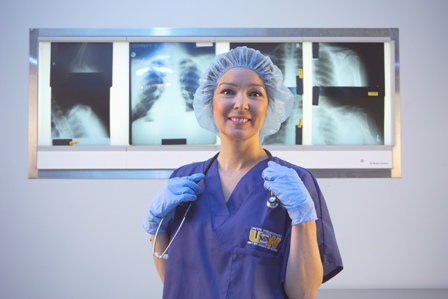 We all know that health care cost is the No. 1 issue at the bargaining table, one that takes energy and resources away from wages, pensions and other important issues.
Our online tool kit is updated periodically to provide you with the latest information and resources so you can be educated and engaged in this important fight.
Affordable Care Act Becoming Reality:
October 2013 -- One of The Affordable Care Act's key provisions began October first, as the exchanges opened and millions of Americans, some for the very first time in their lives, and some who were unable to previously get coverage, are now able to obtain health insurance. Do you have family or friends who need coverage? Make sure to visit www.healthcare.gov to explore the possibilities.

Here are some of the early details about enrollment emerging on a state and national level.

New York: In the first two hours that New York's exchange website was open to the public; two million people visited the site. That's a huge chunk of the population that stands to benefit from the law. Approximately 2.6 million New York residents are currently uninsured, according to the Kaiser Family Foundation. Despite some technical glitches, more than 9,000 individuals and businesses visited the site to shop for insurance on Tuesday.

California: The Golden State celebrated its first ObamaCare enrollee at 8:45 am Pacific Standard Time. Since then, state residents have tweeted that they're "impressed" with how easy it is to use the exchange's app, and the site is "working like a charm for Californians." The officials running the exchange say the site is getting 10,000 hits every second. By the end of the day, the site had gotten about five million hits and navigators had fielded more than 17,000 calls.

Click HERE to see reactions from your state!
Some Answers to Your Questions
October 2013 -- If you're confused about the Affordable Care Act, also known as Obamacare, you're not alone. Over the past several years, every survey on the subject has revealed that Americans consistently fail to correctly identify the provisions that are actually in the law. In April, a poll found that 40 percent of Americansweren't sure about whether it was still law at all. According to polling, most Americans don't know what's in it, but when told what it actually includes, a strong majority support the law. Want proof of the confusion? Comedian Jimmy Kimmel trolled the streets of Los Angeles to ask people to choose which health plan they preferred: Obamacare or the Affordable Care Act. These are, of course, the exact same thing. But that didn't stop people in L.A. from talking about the various pros and cons of "two" policies that are the SAME THING. Check out the video HERE.

With all the misinformation, speculation and confusion out there, it's no wonder everyone is having such a hard time understanding the new law. Here's a great article that gives simple answers to 20 questions about Obamacare.
Hope Delivered: How the Affordable Care Act is Helping USW Families
Sept. 11, 2012 -- There are lots of questions about the Affordable Care Act. Click here for a list of the most common ones and the answers.
Sept. 10, 2012 -- The Affordable Health Care Act is not yet fully implementing but is already helping millions of Americans, including many USW members and their families. Click here to learn how.
Get the Facts
September 2012 -- With so many ads and other materials circulating this election season, it's importan to be armed with the facts about the Affordable Care Act, sometimes called "Obamacare." Click here to learn for yourself what health care reform is all about.
What's Health Reform Really Do? Take the Quiz!
The health reform law promises to deliver big changes in the U.S. health care system. But, as with other sweeping pieces of legislation, it can be hard to get the real facts about what it does. And it is all too easy for misinformation about the law to spread.
Take this short, 10-question quiz to test your knowledge of the law, and then find out how you compare to the rest of the country, as represented by the findings of the Kaiser Family Foundation's monthly Health Tracking Poll. Click here for the quiz.
What's at Stake
USW Anti-Repeal Materials (Jan. 7, 2011):
Click here to download a fact sheet detailing what's at stake if we repeal the Affordable Care Act.
Click here to download frequently asked questions and answers about the Affordable Care Act and what it means for USW members and retirees.
Click here to download a fact sheet with important information about the Affordable Care Act, cost increases and more.
Click here to download a one-page, color leaflet you can use for bulletin boards, hand billing or other educational opportunities.
Other Repeal Info:
January 6, 2011 -- Click here to access several new fact sheets outlining what we, our kids and grandkids will lose if we repeal the Affordable Health Care Act.
January 5, 2011 -- USW International President Leo W. Gerard's first blog of 2011 takes a look at what's at stake as some in Washington try to do away with health insurance reform. Click here to check it out.
January 3, 2011 -- The nation's Secretary of Health and Human Services, Kathleen Sebelius, talks about the department's achievements during the past year, including its role in implementing the Affordable Health Care Act. Check out this video:
SOAR Debunks Medicare Advantage Myths
Sept. 22, 2010 -- The Centers for Medicare and Medicaid Services (CMS) announced today that seniors in the Medicare Advantage program would see an average one percent reduction in annual premiums in 2011, while benefits will remain similar to what was offered in 2010.
"This flies in the face of some of the lies being spread," said USW SOAR Director Jim Centner. Click here for more info.
Six Months In, Health Insurance Reform is Saving Lives
Many of the provisions in the health insurance reform law have not gone into effect yet, but many have, including those that have saved lives of people who previously could not get coverage. Because of the Affordable Care Act, Blue Cross Blue Shield announced that 215,000 customers will receive refunds totaling $155.8 million. And the Department of Health and Human Services announced that, on average, premiums for seniors enrolled in Medicare Advantage would go down, while enrollment in the program is expected to increase. Check out this video showing just how important this law is:
New Consumer Health Care Web Site Available
July 1, 2010 -- The U.S. Department of Health and Human Services has unveiled an innovative new online tool that will help consumers take control of their health care by connecting them to new information and resources that will help them access quality, affordable coverage. Called for by the Affordable Care Act, HealthCare.gov is the first Web site to provide consumers with both public and private health coverage options tailored specifically for their needs in a single, easy-to-use tool. Click here to access the tool.
About Temporary Early Retiree Re-Insurance
The Patient Protection and Affordable Care Act (PPACA) established a Temporary Early Retiree Re-Insurance Program which will be available to early retiree health care plan sponsors beginning in late June 2010. The program provides $5 billion in temporary financial assistance for plan sponsors to continue to provide health care coverage to early retirees.
However, it is important to understand that individuals are not eligible to apply for the reimbursement; rather, only plans sponsors are eligible to apply for reimbursement, and then the plan must use reimbursement funds to lower health costs for participants. If you would like to know whether your plan sponsor intends to apply for the Temporary Early Retiree Re-insurance Program and what the impact of the reimbursement might be on your benefits, you must contact you plan directly to get details.
Important Information about "Grandfathered" Health Plans
During the health reform debate, President Obama made clear to Americans that "if you like your health plan, you can keep it." He emphasized that there is nothing in the new law that would force them to change plans or doctors. The Departments of Health and Human Services, Labor, and Treasury issued new regulations for health coverage in place on March 23, 2010, that makes good on that promise by:
Protecting the ability of individuals and businesses to keep their current plan;
Providing important consumer protections that give Americans - rather than insurance companies - control over their own health care.
Providing stability and flexibility to insurers and businesses that offer insurance coverage as the nation transitions to a more competitive marketplace in 2014 where businesses and consumers will have more affordable choices through Exchanges.
You can read more on these regulations here. And, as always, the USW is working hard to get the latest information to our members and retirees so you can hear directly from us what this means for you and your families. Please check back for more info.
Important Information about Medicare Part D "Donut Hole" Rebate Checks
Click here for information about closing the Medicare Part D "donut hole" rebate checks and prescription drug coverage for seniors under health insurance reform.
Important Information about W-2s, Taxes, Income and the Excise Tax
Click here for a leaflet you can pass out at work and union meetings about this important issue.
There are many myths and flat out lies going around about what health insurance reform means for income taxes, W-2s, wages, etc. Here's what we can tell you today:
Employers are required to start reporting the dollar value of an employee's health care benefits on W-2 forms in 2011 in anticipation of when the excise tax may apply in 2018. NO ONE will be taxed on their benefits prior to 2018, and as with most of this new law, there is a lot that still needs to be clarified by regulatory agencies before anyone should be making hard and fast assumptions. Any employer or citizen that's claiming that benefits will be taxed prior to 2018 is flat-out lying and misrepresenting the law.
Please refer to the many USW materials distributed in this tool kit, in USW@Work and via staff memos that have accurate and detailed information about the proposed excise tax. Bargainers will have time to deal with the implication of the excise tax prior to 2018. Based on other aspects of the law that will be in place prior to 2018 - i.e. the Exchange in 2014 - hopefully, our members will be able to avoid this tax altogether.
This is the most offensive piece of the law that labor fought against, but it falls in the "this law isn't perfect" category. The 2018 excise tax is not what we wanted but it is much less hurtful that what was originally proposed because of our work and the work of other unions. For example, the level at which this tax is imposed has been raised significantly so that fewer people will have to pay it at all. And there are many exemptions for high-risk occupations and other things.
We will continue to follow the development of the regulations, and to the extent that there's any opportunity to influence how the excise tax is implemented we will be right there making the arguments on behalf of our members and their families.
What Reform Means for USW Members, Retirees
Every day, we learn more details about how the Patient Protection and Affordable Health Care Act will be implemented and what it means for you and your families. We have sent several memos to staff and local union leaders to advise them when it comes to bargaining and other important USW duties. Please contact your staff representative for this information and guidance. And stay tuned to this tool kit for other information.
Click here for a brochure explain what health insurance reform means for Medicare recipients.
Click here for information about closing the Medicare Part D "donut hole" and prescription drug coverage for seniors.
Click here for a fact sheet about companies "double dipping" when it comes to certain Medicare costs and the impact that may have on retiree benefits. (04/20/2010)
Click here for a look at some common health insurance reform myths explained by The Associated Press. (04/20/2010)
Click here for a White House primer on what new health insurance laws mean for you and your family.
Click here to find out what reform means for you and to get armed with the facts to combat the threats and intimidation from employers and insurers post-reform. Please pass this important info on!
Scroll down for more specific fact sheets about what reform means for you and your community.
Frequently Asked Questions
Click here to download a copy of frequently asked questions from USW members and answers to those questions. (Updated 10/20/2009)
Click here to download a document that answers the question, "I have good health insurance. Why do I need reform?"
Talking Points, Fact Sheets and Presentations
Click here for a state-by-state Health Care Resource Guide developed by Health Care for America NOW. Includes everything from how each state ranks for health of citizens to what companies monopolize the health insurance industry statewide. (11/20/2009)
Click here to download a printable flier outling where our union stands on health insurance reform.
Fliers and Hand Bills
Click here to download a printable flier that highlights the health care reform as one of the ingredients to a health economy, along with manufacturing jobs and free choice.
Click here for fliers featuring several USW members, retirees and allies sharing personal stories about why health insurance reform is important to them.
Single Payer and other AFL-CIO Resolutions
In September 2009, the AFL-CIO unanimously approved two resolutions regarding health care - one resolution set a goal of a single-payer health care system and the second supported a program of immediate health care reform. The USW supported these resolutions.
Click here to download the AFL-CIO Resolution 4 endorsing health insurance reform now.
Resolution 34 also known as "The Social Insurance Model for Health Care Reform," supports a single-payer universal system. USW International President Leo W. Gerard presided over the debate, saying that regardless of the outcome of the current health care legislative action, "we're going to continue the fight for single-payer. I'm not in favor of universal insurance, I'm in favor of universal health care. We are going to fight to make sure every single American gets high quality health care."
Links
Government Site: http://www.healthreform.gov
Families USA: http://www.familiesusa.org/
Health Care for America Now: http://healthcareforamericanow.org/
An Online Guide to Health Care Reform (Salon): http://www.slate.com/id/2220222/
AFL-CIO: http://www.aflcio.com/issues/healthcare/
National Women's Law Center has put togther a Web site explaining with health insurance reform is especially important for women: http://www.nwlc.org/reformmatters/